| | |
| --- | --- |
| | Personal Finances... Simplified. For iPad, Mac OS & Windows |
Manage your money anytime, anywhere. Connect to your online bank from your desktop computer or wireless handheld and download transactions directly into SplashMoney. Create budgets and then track and analyze your spending with customizable reports and charts. Synchronize your handheld with your desktop computer to stay on top of your finances whether you're at home, on the road, or in the office.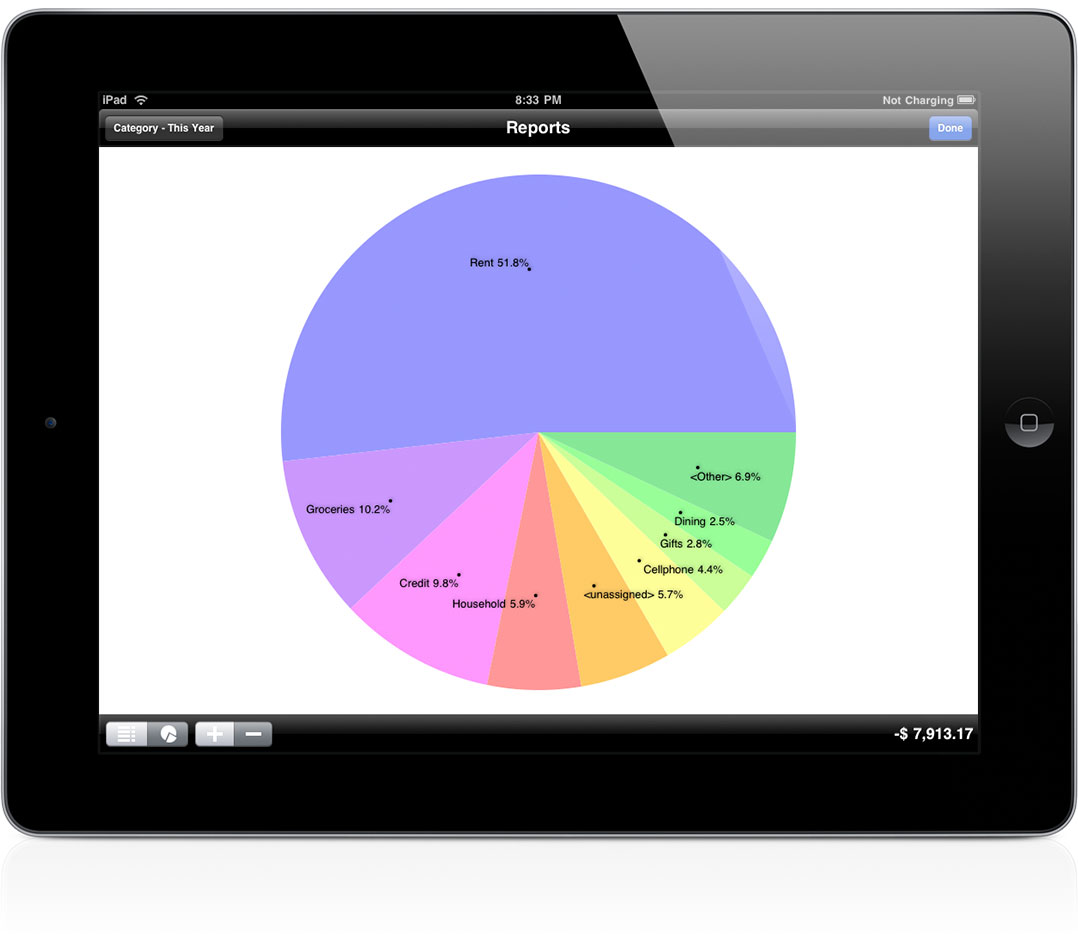 Get the handheld software in the App Store...
Get the desktop software with wireless synchronization from us!

The SplashMoney Desktop for Windows and Mac OS lets you easily view, edit and analyze your data, and - best of all - synchronize with your iPad - wirelessly!
Key Features:
Connect wirelessly to almost any online bank account (list of banks)
Supports most account types: checking, savings, credit card, cash, asset, liability, money market and line of credit
Secure password protection using Blowfish encryption
Quickly enter transactions using auto-fill and memorized transactions
Reconcile account statements
Print registers and reports
Scheduled transactions with reminders
Customizable transaction types
Multiple currency support with live Currency updates (iPhone/iPad/iPod Touch only feature!)
Simple, intuitive interface
Download SplashMoney on the App Store


$4.99

| | |
| --- | --- |
| | Buy SplashMoney Desktop for iPhone / iPad / iPod touch |




$19.95